FLEET PAYMENT SOLUTIONS
Comdata's payment solutions drive your business farther. Manage fuel, manage cash, manage tires and manage all your payments on the road 24/7.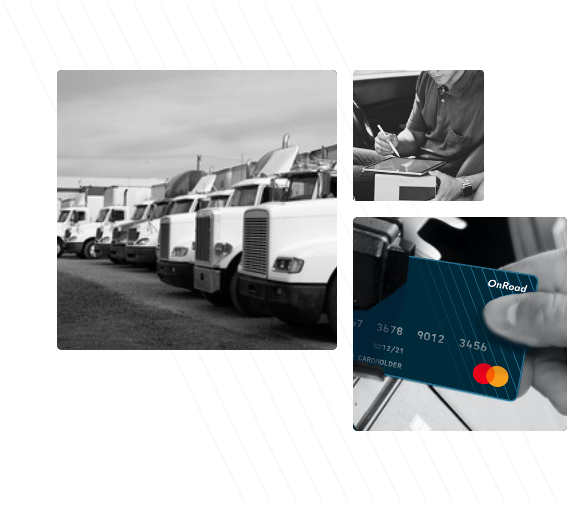 SELECT A CARD TO HELP YOU GO FARTHER
Reporting and security for fuel management 
Comdata® Fleet Card is the single card solution for diesel fuel. Manage your drivers' fuel spend more effectively with enhanced reporting and spend controls. Accepted at over 8,000 locations. And, receive 24/7 driver support and online account management.1

Enjoy nationwide acceptance on the Mastercard® network
The Comdata Mastercard is your dual-network, single-card solution for all fuel and maintenance purchasing needs — with access to fuel and maintenance locations.
The trusted solution designed to do more
The Comdata OnRoad Card is your single-source solution for managing fleet spending and driver funding, combining the controls of the Comdata Proprietary Network with the convenience of paperless transactions.
With all three of these cards, you can enjoy these great benefits:
Fuel Savings
Spending Controls
Capital Options
Nationwide Acceptance 
Compliance Services
Manage Driver Disbursements
Analytics and Insights
OTHER FLEET PAYMENT SOLUTIONS
One-Time Cash
Send electronic funds to drivers, vendors, or any other authorized recipient, on-the-go with products such as OnRoad, Comchek®, and more.
CAT Scale
Reduce weigh time and wait time at CAT Scale locations by using the CAT Scale App.
Recurring Cash
Set up secure recurring fund deposits into drivers' accounts for regular cash-on-hand needs  — without the risk of carrying cash.
Driver Settlement
Deposit electronic funds to reimburse drivers for tools, supplies, lodging, and other job-related expenses incurred on the road with tools like Comdata iConnectData,  Comchek®, and the DRIVEN FOR COMDATA app.
Driver Payroll
Decrease payroll time with easy automated driver paycheck deposits that keep you in control.
COMDATA CARDHOLDER MEMBERSHIP HAS ITS BENEFITS
Save time, capital, and human resources with our innovative products and services for any sized fleet.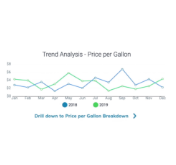 DATA & ANALYTICS
Enhance your fleet's visibility and control with data & analytics services
Comchek®
Send money to those on the road. Available in traditional paper check format, as well as mobile and digital delivery.
OVER 50 YEARS OF SERVICE 
Comdata is a leader and innovator in commercial payment solutions. But not for just any business. Like you, we've chosen a uniquely essential and life-impacting industry to call our own: Trucking. As proud industry supporters for over 50 years, we exist to serve the doers, grinders, pathfinders, and road warriors who keep America running.
1 24/7 support is available via Toll Free numbers. Not all services are available 24/7, such as complex account or card configurations.