CAT SCALE PAYMENTS
Easy, automated transactions at CAT Scale locations, getting your trucks back on the road quickly 
REDUCE THE TIME IT TAKES TO SCALE 
Reduce your time at weigh stations

It's an easy, automated way to find and pay for CAT Scale transactions.  
Getting started is easy
Find, weigh, pay and drive away
Easy management of transactions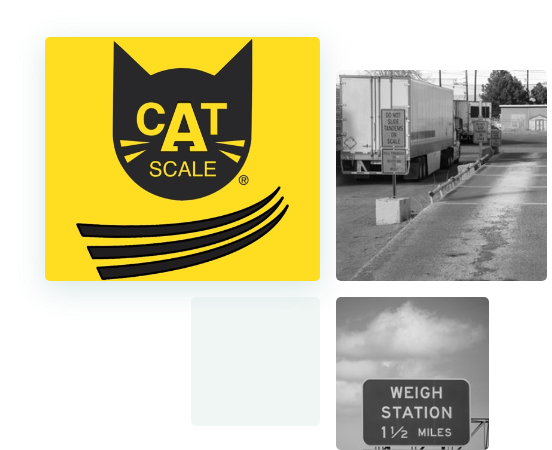 ADDITIONAL PRODUCTS & SOLUTIONS
Save time, capital and human resources with other innovative products and services.
One-Time Cash
Send electronic funds to drivers, vendors, or any other authorized recipient, on-the-go with products such as OnRoad, Comchek® and more.
Comchek®
Send money to those on the road. Available in traditional paper check format, as well as mobile and digital delivery.
Recurring Cash
Set up recurring fund deposits into drivers' accounts for regular cash-on-hand needs — without cash advances.
Mobile Fueling

Connect with trusted mobile fueling vendors in your area to meet your refueling needs
Driver Settlement
Deposit electronic funds to reimburse drivers for tools, supplies, lodging, and other job-related expenses incurred on the road with tools like Comdata iConnectData, Comchek®, and the DRIVEN FOR COMDATA app.
Driver Payroll
Decrease payroll time with easy automated driver paycheck deposits that keep you in control.