LOADED WITH BENEFITS.
Keep your fleet moving smoothly with the Comdata Connect Card. Our prefunded card provides a simple way to access the fuel perks you want while staying in charge of your finances.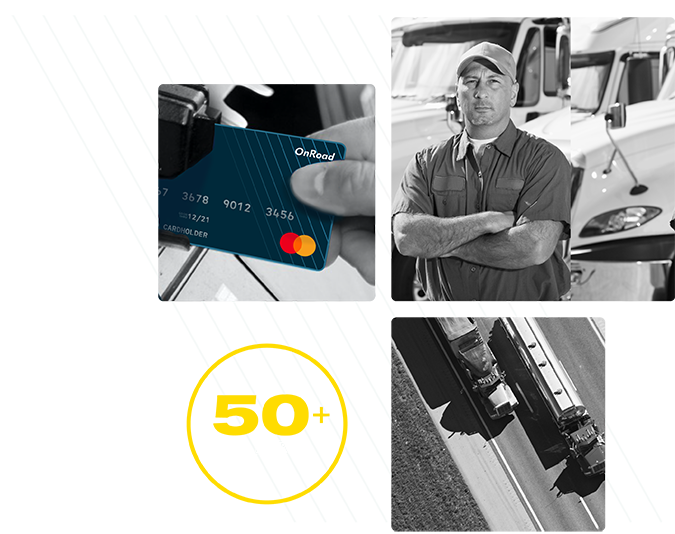 THE FUEL DISCOUNTS & BENEFITS YOU NEED, PREFUNDED BY YOU
Connect your account with your bank credit or debit card to prefund it, and begin accessing all the benefits, including fuel savings:
The Comdata Connect Card is not available in Alaska, California, Hawaii, Nevada, Oklahoma and Washington D.C.
1 Listed discounts are provided at the maximum amount that Comdata can fund without taking a loss on each transaction
2 Instant funding is available through using a credit card as the funding source.