DRIVE MORE EFFICIENT FLEET PERFORMANCE
Advanced tech, tools, and apps that convert real-time fuel and driver data into actionable insights to maximize your commercial fleet's potential.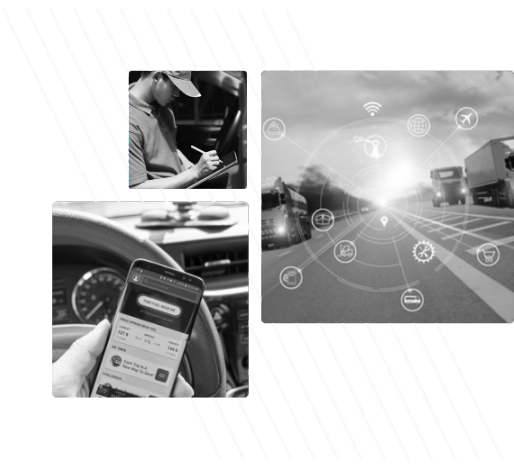 BUILD INSIGHTS, OPTIMIZE YOUR SPEND
Data and analytics for any size fleet
ENHANCED AUTHORIZATION CONTROLS
Put yourself in control
Local and enterprise fleets can set controls around the usage of cards: apply daily spend limits, daily transaction limits, and purchasing limits. You can even lock down cards against specific merchant category codes.
Manage card usage down to the specific cardholder, account, and/or merchant level

High-risk transaction alerts are available with all Comdata Fuel Card and Comdata Mastercard® solutions
Be Empowered to Stop Fraud Before It Happens
Comdata's Proximity Solutions is an industry leading set of controls that stop fraud at the pump – saving you valuable time and money. With Proximity active on your account – every fuel transaction is protected by verifying that the vehicle is at the pump where the card was swiped, that only the required amount of fuel is dispensed, and your drivers are fueling up only when sufficiently low on fuel.
No Fuel Fraud Guaranteed with the Proximity Program

Receive Alerts of Fuel Fraud in Real Time

Stop Fraud at the Pump before Money is ever spent2

Set it and Forget it – Let Proximity evaluate your fuel transaction in real-time
ICONNECTDATA (ICD)
Easily manage your fuel expenses

Control access and spending in real time with Comdata's easy-to-use account management portal.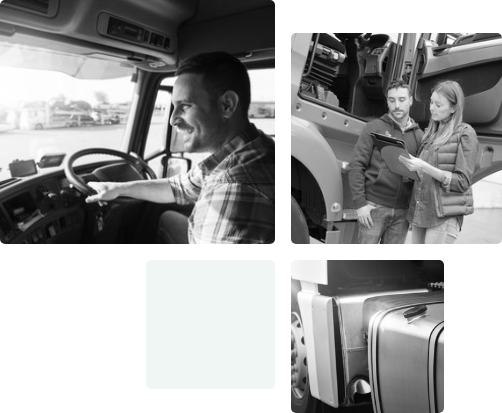 1 Depending on frequency of information captured by Telematics provider, gathering interval, and processing time 
2 When Customers elect to utilize Proximity's Hard Decline Capabilities 
REAL TIME INTEGRATION
Comdata integrates with the leading fleet software providers, putting you in control and putting dollars back in your pocket.
Manage cards and drivers 
Block access to cards in real time
Set limits 
Integrate to TMS Systems 
Save time by automating data entry
Ensure real-time sync between systems 
Network by card to manage fuel spend
Save by using fuel card network
Set and manage controls 
non-integrated real time (online)
Upload/download process across the dedicated connection
Dedicated connection required (3270)
Updates on Comdata mainframe via internet (ICD)
INTEGRATED INTERACTIVE REAL TIME
Upload/download process and real-time across connection
Dedicated connection required 
Customer uses their software to make system changes/updates
CONTROL IN MOTION
Powerful driver tools on the road - in the palm of your hand.
Drivers' single source solution to manage their OnRoad card spending while on the road. 
With the DRIVEN FOR COMDATA app, you have complete card management and money transfer features at your fingertips, making it easier to manage expenses while out on the road.
Mobile app 4.7 rating on the apple store as of 10.22.2023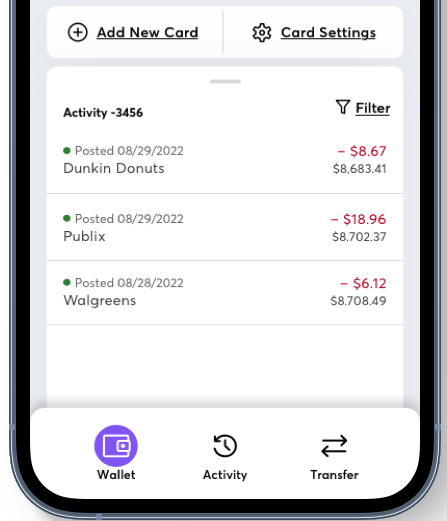 HEAR DRIVERS TALK ABOUT THE ONROAD CARD AND THE DRIVEN FOR COMDATA APP
OVER 50 YEARS OF SERVICE 
Comdata is a leader and innovator in commercial payment solutions. But not for just any business. Like you, we've chosen a uniquely essential and life-impacting industry to call our own: Trucking. As proud industry supporters for over 50 years, we exist to serve the doers, grinders, pathfinders, and road warriors who keep America running.