COMDATA® ONELOOK®
Giving you a complete view of your fuel spend, and actionable insights that save you time and money. 
We Help Keep Your Fleet On The Road
ONELOOK KEY FEATURES
Now you can see it all in one place, at one time, and at your control. Comdata® OneLook is a modern, intuitive, flexible analytics tool that lets you view, track and manage every critical aspect of your local or over-the-road (OTR) fleet performance, every mile of the day.
Spend
Track data trends by gallons and transactions.
Merchant
Monitor merchant volume, savings, and discover potential opportunities.
Driver 
Identify misuse and pinpoint inappropriate purchasing.
Discounts
Monitor your discounts and ensure you are maximizing savings.
Price Per Gallon
View price trends and differences by geography.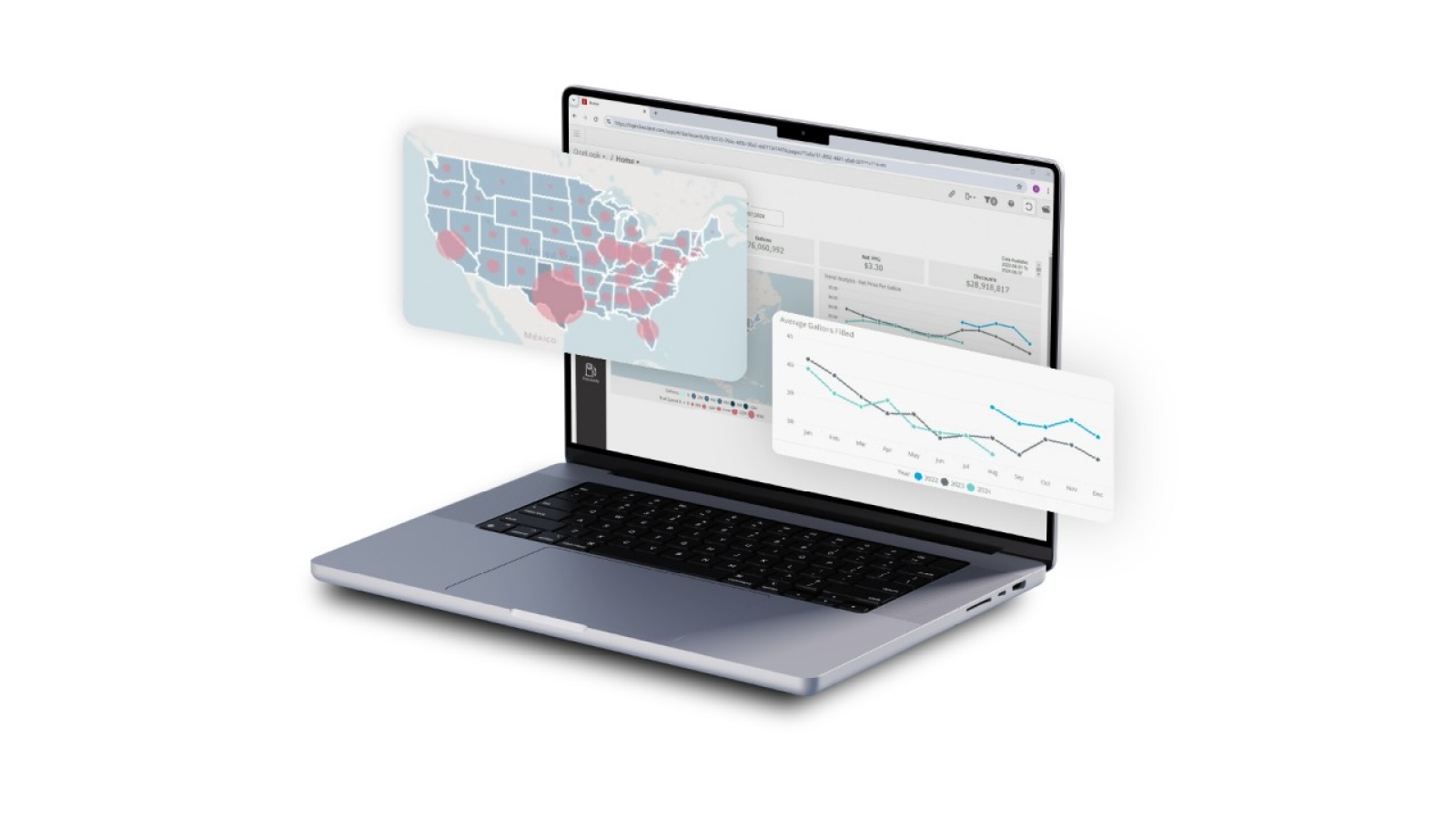 HIDDEN IN THE MILES OF DATA IS THE BIGGER PICTURE
Seeing it can uncover the insights that drive your business forward.
Stay informed. Increase savings. Catch misuse.

Comdata® OneLook focuses on providing fleets a modern, intuitive and easy-to-use analytics tool that brings insights directly to the fingertips of our fleet customers. OneLook allows customers to view their fleet performance with dashboards focusing on spend by drivers, gallons purchased, geography, discounts and top merchant locations.
Easy access to actionable data
Daily updates, instead of monthly reports
Spot trends within the month including YoY and MoM comparisons
Ability to export dashboard data (excel or PDF)
Negotiate with merchants
Spot purchasing problems
Monitor trends
Detect potential card misuse
Identify purchase anomalies and outlier behavior    
ADDITIONAL PRODUCTS & SOLUTIONS
Save time, capital and human resources with other innovative products and services.
HEAR DRIVERS TALK ABOUT COMDATA ONELOOK
"Comdata® OneLook has really homed in on what my team needs. We now have access to fleet analytics right out of the box, saving us the time and effort needed to pull reports manually. It used to take us half a day to do what we can now do in just a few simple clicks"
BD
Bill Davis
Category Manager, Procurement
-

PowerTeam Services, Inc.
Bill Davis -
Category Manager, Procurement
, PowerTeam Services, Inc.